Accent Lease Offer
Get into the exciting Accent
from $69 per week*
Lease an Accent from $69 per week*
Treat yourself to a new Hyundai Accent and make the most of our lease offer. Yes that's right, lease an Accent from $69 per week*. Find out more below.
Book a test drive or find out more below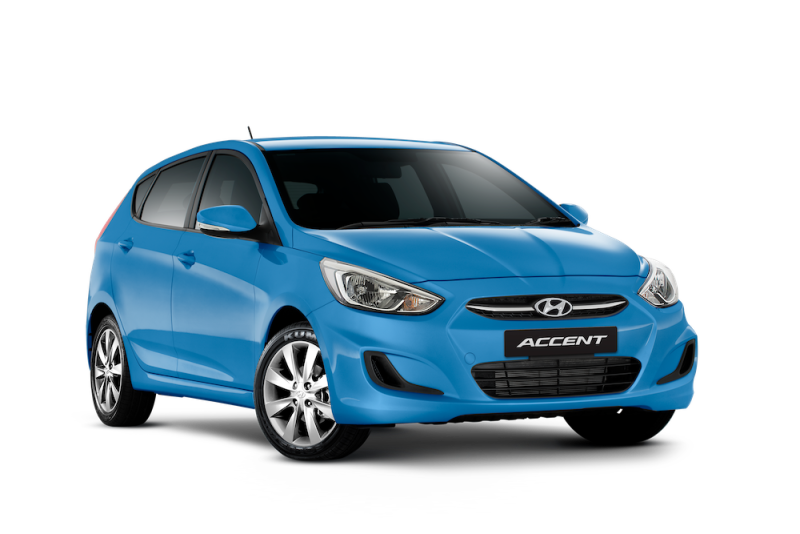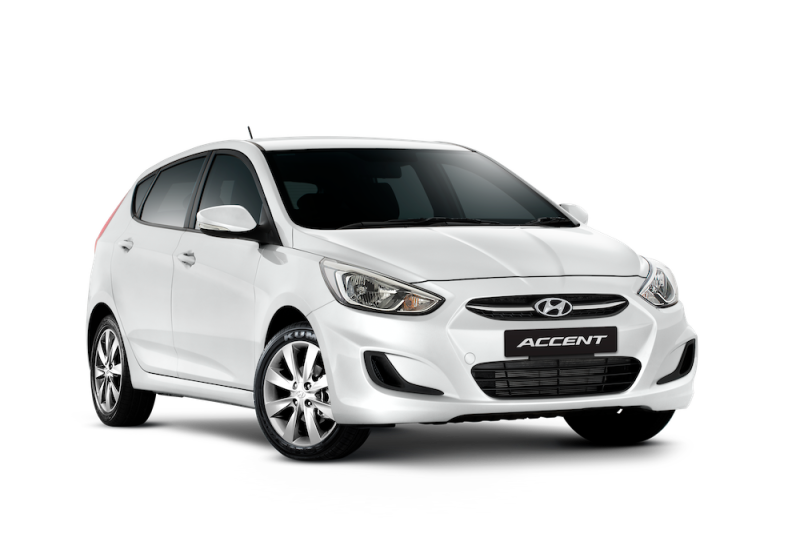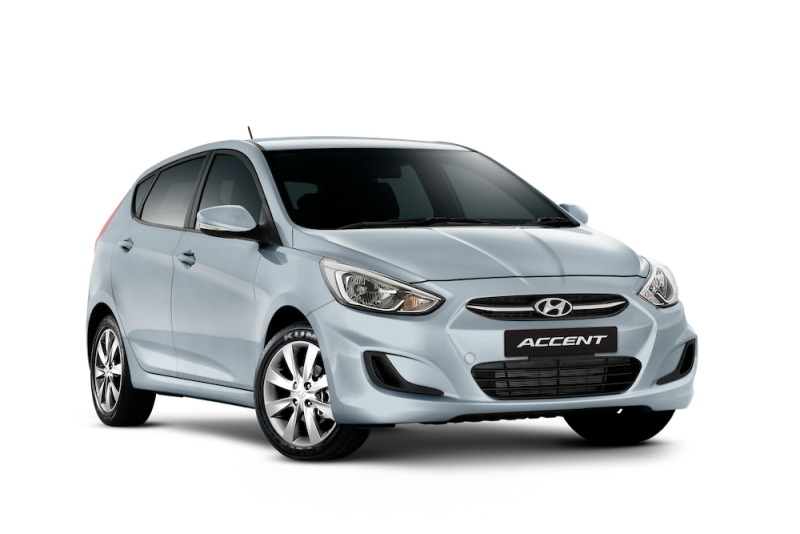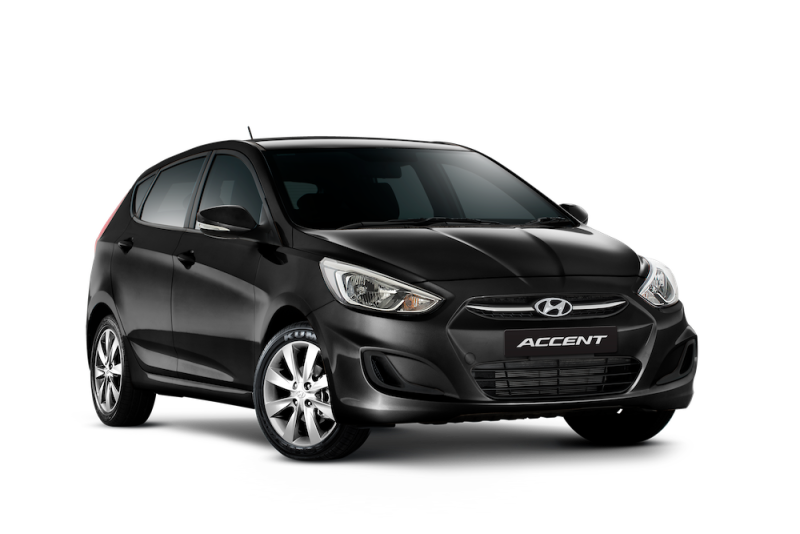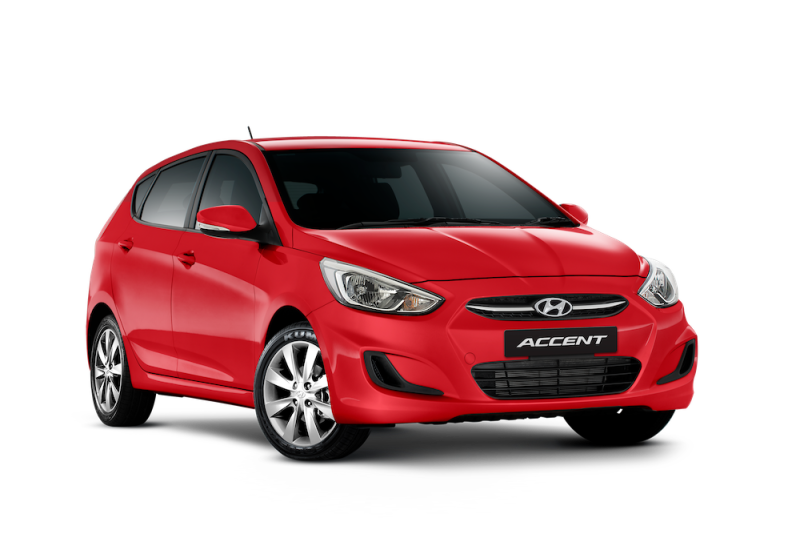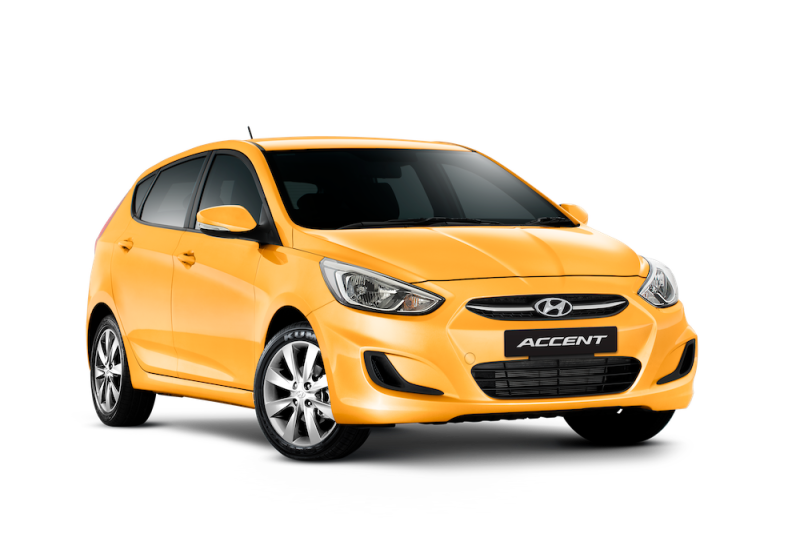 Take the Accent hatch for a spin and you'll discover that this small car is so much more than just a 'runaround'. It has all the practicality you'd want, such as advanced safety features to keep you and your passengers safe, great fuel economy and brilliant manoeuvrability about town, which is made even easier with a reversing camera. And it's full of surprises too, with state-of-art technology, luxury features and advanced levels of comfort in an unexpectedly spacious interior.
Front on, the Accent is strong and purposeful. The headlights, with aluminum housing, curve harmoniously into the sides to continue the Accent's rakish, sporty image. Stylish wheels help to continue the aerodynamic flow, while around the back, the modern look is completed by a distinctive rear bumper and taillight design. 
Space is key for any small car, and thanks to its longer wheelbase the Accent has it in droves. Inside, the feeling of space is instantly impressive. Whether you're behind the wheel, a backseat driver or lucky enough to be riding shotgun, the spacious interior of the Accent offers comfort and refinement at every level. Store items everywhere with cleverly designed trays, cup holders and compartments to fit in with your life. And of course being a hatch, there's a substantial 370 (VDA) litres of boot space to load up all your bags for any trip.
The Hyundai Accent may be compact, but it's jam-packed with smart features to make life effortless. Everything you need is quite literally at your fingertips. Control the audio system, change the radio station and answer phone calls without removing your hands from the steering wheel. Listen to your favourite music loud and clear with Accent's advanced audio system, complete with integrated Bluetooth and input to connect your iPod or Smartphone. The Accent thinks of everything, practically.
 Experience the Accent right from the comfort and convince of your home. Our team is here to give you demonstrations in real-time. 
* Price does not include GST. Normal credit criteria and conditions apply. Other terms available on request. Offer available to business customers only. Offer available in conjunction with Maxxia Fleet Limited. Images shown may differ from the model quoted. Model quoted is a Accent 1.6L Automatic. Based on a 45 month term, a 56,250 km allowance and a non-maintained operating lease contract. An excess kilometre rate applies. Offer available for all orders placed before 5pm on 31st October 2020. Maxxia Fleet Limited retains vehicle ownership. Not available in conjunction with any other offer.